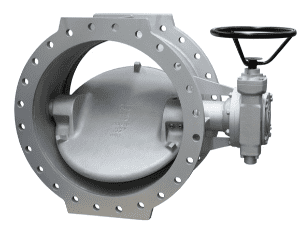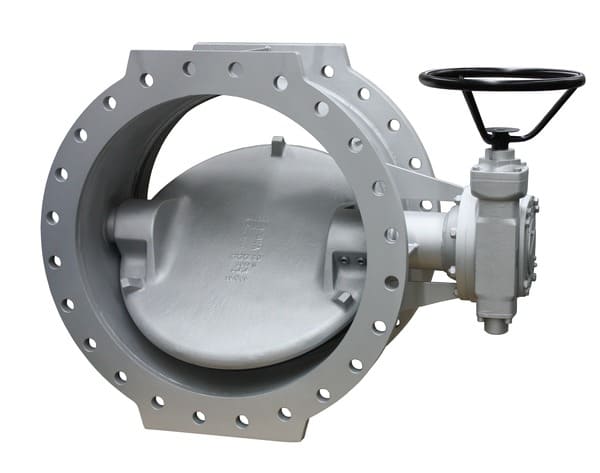 VAG EKN | MT Double Eccentric Butterfly Valve - Hot Water
Double-offset flanged butterfly valve (resilient-seated) with AL-Bronze coating for high temperatures. Long service life, as the medium does not come into contact with the bearing, and due to the wear-resistant, corrosion- and infiltration-proof seat with weld overlay. Suitable for use in power plants and in industry or in district-heating pipelines.
Request a Quote
Sealing system/standard: Elastic sealing in accordance with EN 593
Face-to-face length: acc. to EN 558, basic series 14 (DIN 3202, F4)
With flange ends on both sides acc. to EN 1092-1
Double-offset disk bearing mounted in maintenance-free bushing
Medium free bearing (dry shaft) in body by means of double O-ring sealing and closed disk eyes
Wear-resistant, corrosion-resistant and undermining-resistant seat
Possible to replace profile sealing ring without disassembling the disk
Sealing system consisting of profile sealing ring PTFE compound, with inside flat spiral spring
Tight in both flow directions acc. EN 12266, leak rate A
With self-locking, fully enclosed, maintenance-free worm gear including mechanical position indicator
Product details PDF
View
| | |
| --- | --- |
| Temperature: | Hot water up to 150°C |
| Materials: | O-rings: EPDM Body: Welded steel S235JRG2 Valve sealing: PTFE compound Disk: Welded steel 1.0038 Butterfly valve stem: Stainless steel 1.4021 Shaft bearing: Zincfree bronze Seat: Stainless steel, microfinished |
| | |
| --- | --- |
| Type: | Butterfly Valve, MT type, steel-welded MT version cast iron |
4.0
Based on 39 ratings
5
12
4
12
3
3
2
2
1
1
Rate & Review
5
Sweater is pretty great. I love the length and the fit and mostly I love how cozy it is. It keeps me warm, looks great and is soft and luxurious.
Sanjeev Garg | 27 Aug, 2021
4
I took a gamble on this sweater, amazon clothing seems to sometimes be way different quality than what's pictured but I was very happy when I received this sweater!
Sanjeev Garg | 27 Aug, 2021
5
his sweater is a bulky, fairly heavy winter sweater that will be awesome for the office or casual wear. The fabric is very silky soft. It's nice and snuggly! I can't wait for it to get cool enough to wear it!
Sanjeev Garg | 27 Aug, 2021